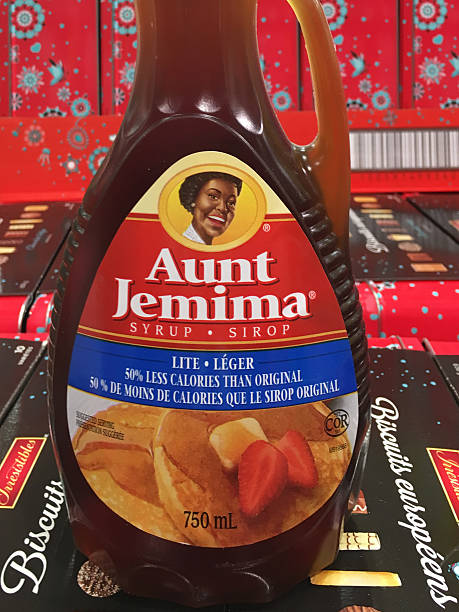 Many of us remember the sweet smells of pancakes and syrup on a Saturday morning, while you watched Saturday morning cartoons. Those were the good ole days huh? Well, not so fast.
Our research on the Aunt Jemima brand, just might have you pour out your syrup and pancake mix.
If you're were like me, as a young child, I thought that the lady on the box of Aunt Jemima pancakes represented a recipe of goodness made by "us" for "us". But that's not necessarily the case. Here's are the strange facts about the history of the Aunt Jemima brand.
Where Did Aunt Jemima Come From? A Minstrel Show
The inspiration for Aunt Jemima was taken from an American-style minstrelsy/vaudeville song "Old Aunt Jemima", written in 1875 by African American comedian, songwriter and minstrel show performer Billy Kersands. The song be sung while a man in drag playing the part of Aunt Jemima performed on stage. It was not uncommon for the Aunt Jemima character to be played by a white man in blackface.
Some of the lyrics to the song;
The monkey dressed in soldier clothes,"
Old Aunt Jemima, oh! oh! oh!
Went out in the woods for to drill some crows,
Old Aunt Jemima, oh! oh! oh!
The jay bird hung on the swinging limb,
Old Aunt Jemima, oh! oh! oh!
I up with a stone and hit him on the shin,
Old Aunt Jemima, oh! oh! oh!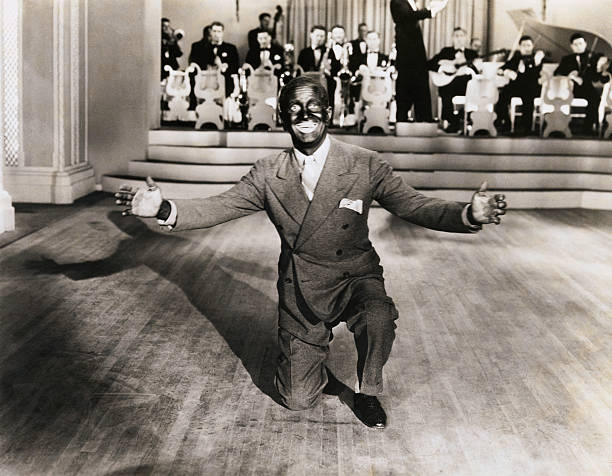 The 1st Aunt Jemima
The R. T. Davis Milling Company hired former slave Nancy Green as a spokesperson for the Aunt Jemima pancake mix in 1890. Nancy Green was born in Montgomery County, Kentucky, and played the Jemima character from 1890 until her death on September 23, 1923.
The 2nd Aunt Jemima
Quaker Oats purchased the brand and hired Anna Short Harrington to become the face of Aunt Jemima in 1935. Harrington continued to play the role for 14 years, and she made enough money to buy a large house and rent rooms. That house was demolished to make way for Interstate 81.
The 3rd Aunt Jemima
Ethel Ernestine Harper was Aunt Jemima during the 1950s in person, in print and in media. She was the first Aunt Jemima to be depicted on TV and the final "living person" basis for the Aunt Jemima image.
Ethel Ernestine Harper died 38 years ago today in Morristown, NJ age 75.
Portrayed Aunt Jemima advertising characterhttps://t.co/Qu1cz4fiBY pic.twitter.com/2G7W5gW0ad

— Rick Brutti (@Rbrutti) March 31, 2017
"You Can't Tell Me Aunt Jemima Is Positive"
The Aunt Jemima brand has probaly made millions over the years, but it hasn't come without controversy, but isn't it rightly so? Earlier this year,
Dan Gasby, a successful TV executive and the husband and business partner of the model-turned-entrepreneur B. Smith, was noted as saying:
"And someone who pours that syrup [or mix], they're pouring slavery out of a box.""For 124 years, [that product] has been the very epitome of African-American female humiliation," Gasby said. "You can't tell me Aunt Jemima is positive."
So Who's Getting Paid?
Well it doesn't appear that anyone related to any of women who were used to promote the brand have anything connection to the financial aspect of the brand. According to NYDailyNews, self-proclaimed descendants of the American pancake icon took Quaker Oats company to court, seeking more than $2 billion.
In 2014, a lawsuit was filed by the great grandsons of Anna Short Harrington, they claim they're owed a slice of the pancake company's revenue according to a long-forgotten agreement stretching back to its late-1800 creation.
According to D. W. Hunter and Larnell Evans, every time Harrington's likeness was used by the company both she, and the original Aunt Jemima spokeswoman, Nancy Green, were entitled to receive a percentage of the revenue.
#NationalPancakeDay: Did you know a judge (in 2015) dismissed a $3 billion suit filed by alleged #auntjemima heirs? https://t.co/ZYuRZ5PjGM pic.twitter.com/vuCzmLfMAN

— Solano Law Library (@SolanoLawLib) September 26, 2017
Quaker Oats, who owns the breakfast brand, denies that a contract ever existed. They argue that the character of Aunt Jemima is fictitious too.
"The image symbolizes a sense of caring, warmth, hospitality and comfort, and is neither based on, nor meant to depict any one person," said a statement released from the PepsiCo subsidiary.
U.S. District Judge Edmond E. Chang dismissed their claims for lack of proof that they were actual decedents.