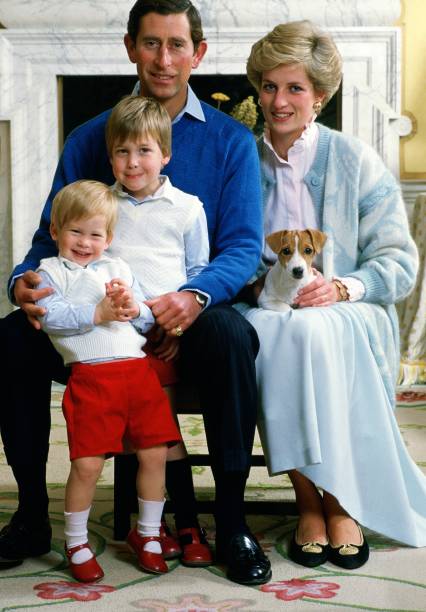 By now, y'all have probably heard the news that Prince Harry (33) -son of Prince Charles and the late, Princess Diana- is officially engaged to his bae' of 1 and a half years, Suits actress Meghan Markle (36). For months now, they've been the chit chatter among many- particularly those within the UK as well as others in the U.S. who disapproved of the royal heir gettin' with a half Black woman (FYI- Meghan's mom is African American, her father is Caucasian). On the flip side, however, Black America didn't really give a damn about Meghan's and Harry's relationship…until now.
Prince Harry & Meghan Make 1st Public Appearance To Discuss Engagement

Prince Harry and Meghan made their first public appearance together as an engaged couple, as they held a very brief press conference outside of the royal Kensington Palace in London. Both of 'em were blushing and Meghan showed off her ring, which was designed by Harry and included one large diamond from Botswana set in the center of two smaller diamonds from Princess Diana's personal collection.
Prince Harry proposed to Meghan Markle with a custom engagement ring featuring a trio of diamonds, including two from the personal collection of Prince Harry's mother, the late Princess Diana. https://t.co/myDeu848mk pic.twitter.com/j5us3TXKXo

— ABC News (@ABC) November 27, 2017
Harry told the reporters that he knew Meghan was the one "from the very first time we met." He also said he was "thrilled, over the moon" to be marrying Meghan. His fiancee -who quit her years long leading role on Suits recently (to become Harry's princess)- added that she was "so happy" to be marrying her royal boo.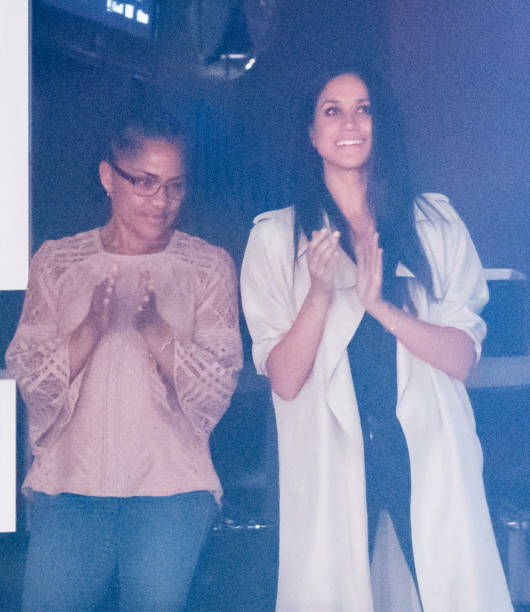 Black Twitter & Haters Go H.A.M.
As soon as folks woke up this morning, scanned their social media news feeds and realized that dude had popped the question to Meghan Markle, they've been voicing their opinions ever since. Some (not all) White people are highly pissed by the news…
While Black folks (and people of other races as well)- are rejoicing online because for the first time ever, there will be a Black royal in he U.K. …FYI: When Meghan and Prince Harry marry, her title will either be Princess Meghan or Duchess of Sussex, depending on which title is bestowed upon them by the Queen, whom has the final say. Either way, Black Twitter, in particular, is really showing ALL the way out over this news. Check out the comments below…
Black Twitter when Prince Harry announced the engagement pic.twitter.com/I4ub7WL9pF

— Babs (@Babs_SP) November 27, 2017
AYYYYYYYY WE GON HAVE A BLACK PRINCESS READY TO SLAY YOU BITCHES 🇬🇧🇺🇸 #MeghanMarkle

— a-hizzle (@mynameisnotasia) November 27, 2017
Congrats to Prince Harry.

Also congrats to all the racists who now must realize that Prince Harry's future mother-in-law is a strong black woman with dreadlocks.

This is not the 1950's any longer. The world is changing.

Trump and his racist cohorts are an outlier. Thank God!

— Brian Krassenstein🐬 (@krassenstein) November 27, 2017
I hope Meghan Markle steps into Westminster Abbey like pic.twitter.com/1zDmHpZirx

— Hugh Jazz (@WhiteGirlNell) November 27, 2017
If you need a plus one, I can go! pic.twitter.com/f3UQMnnBUA

— Veronica Carrington (@TanyaMiecy) November 27, 2017
Us when they announce Her Royal Highness Princess Rachel Meghan Markle pic.twitter.com/Z2Pk14gFUq

— Helga Pataki-Shortman (@Kylov3) November 27, 2017
Black women after hearing the #MeghanMarkle news pic.twitter.com/lMzcWzTbBr

— Lauren Emmerson (@A_MaizingBlue) November 27, 2017
Black American Princess.
Palace about to be lit. #PrinceHarry #MeghanMarkle pic.twitter.com/xbjvaA3pPz

— Rii (@LifeRiiImagined) November 27, 2017
Black Twitter be like this today #MeghanMarkle #PrinceHarry #RoyalWedding 😂😍😘😊👊🏾👏🏾🙌🏾 pic.twitter.com/N1GzX8xt3v

— OSCAR (@RACSO40) November 27, 2017
There will be much talk about the future Mr. and Mrs. Prince Harry up until their Spring 2018 wedding, but they have tough skin, so it's all good. As long as Meghan and Prince Harry love each other, their opinions are the only opinions that matter…well, their's and Queen Elizabeth's, because she had to approve their engagement first. Anywho, congratulations to the future Princess and her Prince- can't wait to see those biracial babies running 'round the palace. That'll be a first.