Fellow Black Loopers, in today's 'she-tried-it news,' I bring you the ever so outspoken fired Trump cheerleader aide, Omarosa Manigault. In case you haven't been keeping up with her all that much since her firing, she's been seizing the moment to 'tell her side of the story' on her current spot on Celebrity Big Brother. Over the past few weeks, Omarosa has managed to spill an extra cup of tea or two on the show, regarding what goes down behind the closed doors of the White House, under her former Apprentice boss-turned leader of the free world's rule.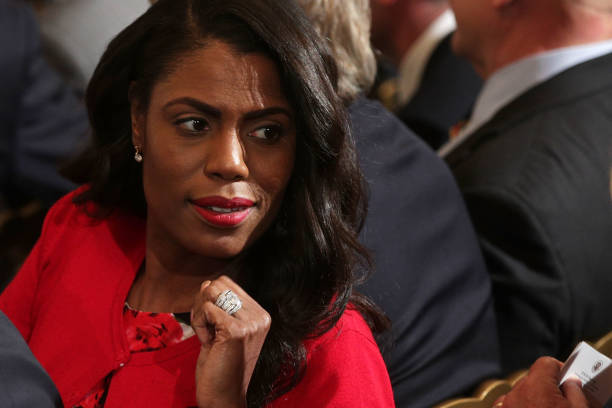 Omarosa: 'I's Free Nah!!!'
After the White House gave Omarosa the boot, as Office of Public Liaison's director of communications, she's managed to throw several White House staff members under the bus. This go 'round, she's revealing the great amount of freedom she felt after she was told to 'kick rocks.' In fact, Omarosa says she felt so free, that it was like a slave being 'freed from a plantation.' I kid you NOT…check out what else she said to her Celebrity Big Brother housemate below.
Via AOL: "I'm emancipated. I feel like I just got freed off a plantation. Hallelujah. Thank you, Jesus," [Omarosa] said in a clip that aired Saturday…
Omarosa: 'Trump Is A Special Kind Of Fu***d Up'…He's Going To Come After Me'
Omarosa then went on to admit that she's about to try to capitalize off her White House stint, with a tell all book and she also threw a jab at her former massuh boss:
"I'm thinking of writing a tell-all sometime. He's going to come after me with everything he has. Like, I'm going up against a kazillionaire… but I have to tell my truth. I'm tired of being muted… I've been defending somebody for so long. Now I'm like, 'Yo, you are a special kind of f–ked up.'" said Omarosa.
She had WAY more to say about her time behind the White House doors. Read on for your entertainment enjoyment…
On The Racial & Gender Biased She Received At White House
When CBB cast mate, Shannon Elizabeth, asked Omarosa why she left the White House, Omarosa danced around the fact that she was fired and instead placed the blame on racial and gender inequality:
Via AOL: "I was literally the only African American woman in the senior staff," [Omarosa] said. "I'm going to meetings with people who are ignoring me, or because I was Black, people wouldn't even talk to me. And it wasn't just the black thing — it was the woman thing."

"These men felt like, 'We don't need any woman telling us what to do.' And then here's the president going, 'Did you ask Omarosa what she thinks?' So then they hated me more," she said. "So I'm trying to figure out… Why didn't you tell me about the welfare reform meeting? I'm the one that was on welfare."
Omarosa Exposes How Trump Uses Tweets To Distract Public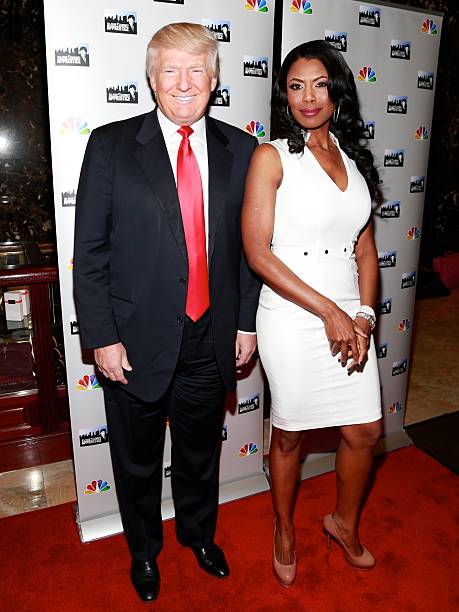 As if she hadn't already said a mouthful, Omarosa then told her housemate about the true reason Trump always tweets his many controversial tweets. She also threw a lil' shade at Trump's wife, Melania, for being so nonchalant about Trump's actions:
Via AOL: "What he does is tweet something controversial and the news distracts and spins and then…over," she said. "Donald will tweet something, insult somebody's face. The press will be on that for three days, and we push through 16 unfunded mandates and nobody would notice."

Omarosa, 44, added that the White House has a designated Twitter and Facebook rep, though they are essentially powerless, as the president often tweets early in the morning. "He's up in his underwear or something at four in the morning. Who's gonna monitor that? The bad tweets happen between four and six in the morning," she said. "Ain't nobody up there but Melania (Trump). She walks around like this, 'He can do whatever he wants.' She ain't saying nothing."
Keshia Knight Pulliam Clashes With Omarosa On Live TV
The White House jabs Omarosa threw on Saturday's episode, were not the only times she dished out a lil' shade on Celebrity Big Brother. Some of y'all may recall the first episode that aired on February 8th, when former Cosby Show actress, Keshia Knight Pulliam, had a tense moment with the fired Trump aide:
From the looks of the first episode, Omarosa and Keshia a.k.a. "Rudy Huxtable" aren't fond of each other whatsoever and the two had already went at each other's throats. Omarosa clashed with Keshia over politics and attempted to blast her, but Keshia wasn't trying to hear that…
"Based on who Omarosa has supported and had a job with in this current White House, we couldn't be further than polar opposites in terms of our political views," Knight Pulliam, 38, told viewers in the diary room.
At one point during the conversation, Keshia asked:
"Do you feel like you were able to understand how people from the outside looking in just saw the hate that that campaign kind of incited and that you supported it?"
As expected, Omarosa fired back:
"When you're in the middle of the hurricane, it's hard to see the destruction on the outer bands," she said.
Then, Omarosa went in for the kill:
"Since you're asking me, you stood strong by somebody who you have known and have been loyal to and have known for a long time and who has supported you, and people judged you for that," Omarosa added. "But only you know the inner workings of your relationship with Mr. Cosby. That's the same thing with me and Mr. Trump."
As expected, Keshia wasn't having it and she clapped back with no hesitation:
"It's comparing apples to oranges," she replied. "It's a different situation because this man [Trump] is running the country and being the voice of a whole country of people."
As y'all can see, Keshia Knight Pulliam, just like many other African Americans, is giving the side eye to Omarosa and her newfound mission of seemingly trying to win over their support.
C'Mon Now Omarosa…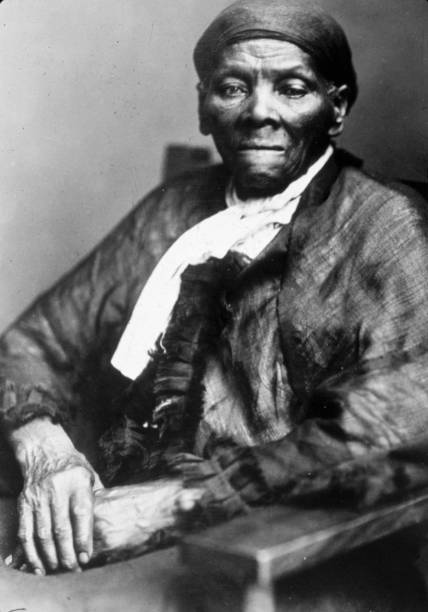 Don't get me wrong, I think Omarosa possesses 'book smart' intelligence, but Laaaawd…all this time, the world was trying to get her to see how much of a house slave she appeared to be. Unfortunately for her, it wasn't until the White House fired her, that she wants to now act like she's Harriet Tubman or somebody. Not on my watch! I'm willing to bet that if Omarosa were alive during the era of the courageous Harriet Tubman, she would've have been one the of the first ones running back to 'Massuh' to snitch on that brave queen for freeing thousands of slaves. In fact, this reminds me of a quote by Ms. Tubman, who once said: "I freed a thousand slaves. I could have freed a thousand more if only they knew they were slaves." 'Nuff said.