You can't make this stuff up. This man intentionally set himself up, just so he could get away from his wife. You've got to read these details. Ridiculous!
KANSAS CITY, KANSAS — This story literally had my sides hurting.
Lawrence John Ripple, 71, was sentenced on June 13 for a bank robbery he attempted last September.
Actually, it's more complicated than that.
You see…
Ripple was tired of his wife after having quadruple-bypass heart surgery. According to Kansas City Star, he became depressed.
The source reports that Ripple sat down at his and his wife's table and wrote out a note for the bank teller he intended to rob. And he told his wife that he'd rather be in jail than at home.
Who knows, maybe she thought he was kidding. It does sound like something a person wouldn't ACTUALLY do.
Well, he did it…
Ripple got to the Bank of Labor — which was coincidentally only a block away from the police station — and handed a teller the note which read, "I have a gun, give me money."
Bank of Labor welcomes National Consumer League following NCL actions protesting Wells… https://t.co/FA06efcO8E pic.twitter.com/JfpG12qHKa

— Iowa AFL-CIO (@IowaAFLCIO) March 6, 2017
Of course scared, the teller gave Ripple $2,924, according to the source.
That's when he took the money, turned around, and went to have a seat in the bank's lobby.
This man was serious about going to jail. He literally waited.
Once police arrived to the bank, he gave the money back! Too, he didn't have a gun — just nail clippers and a hair brush, as notes Kansas City Star. They arrested Ripple.
Sentencing…
So, on Tuesday, U.S. District Court Judge Carlos Murguia gave the sentencing.
Instead of jail time, Ripple received six months of home confinement.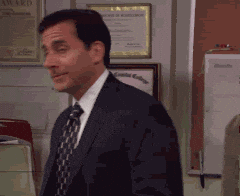 On top of that, he also received three years of supervised probation, including 50 hours of community service.
Likewise, he was ordered to "pay $227.27 to the bank he robbed — the amount representing the billable hours for bank employees who were sent home on the day of robbery — and $100 to a crime victims fund," as reports the source.
According to Ripple, he told the judge that he wasn't in his right mind at the time due to depression. However, once he received proper medication, all became well.
"I feel great now. I feel like my old self."
He must've really been extra desperate to get away from his wife. The source says he risked being thrown in jail for up to 37 years.
Wow!
What's the craziest thing you've ever done to get away from your companion? Feel free to share your comments via our Facebook page.
[Featured Photo via Twitter]